Posts tagged as "Visualizations"
Following are visualizations of data. Many are interactive and created using Tableau Public. In some cases I've recorded myself using the visualization to tell a story, and all you have to do is watch.
Updated: Populations of the states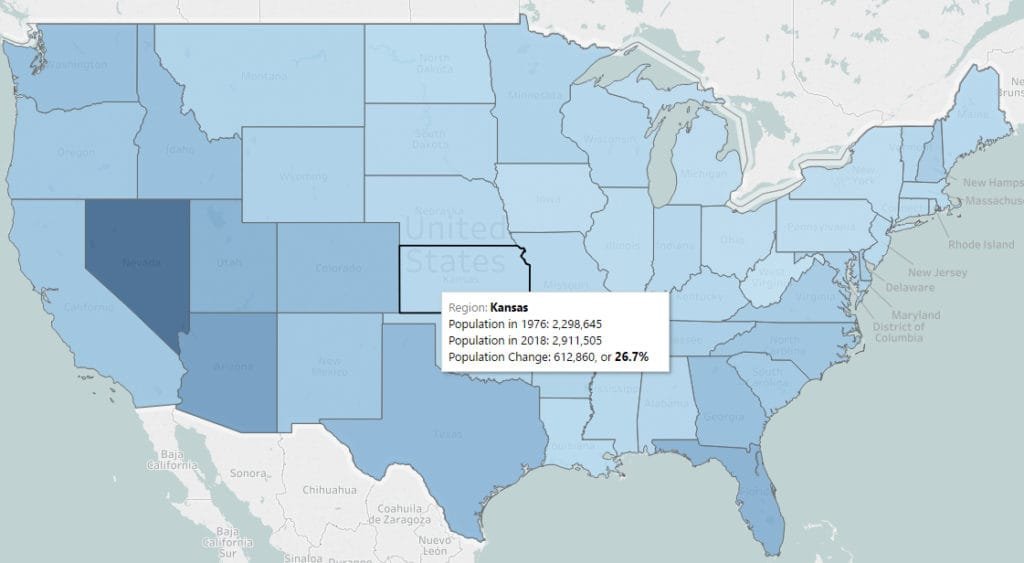 An interactive table and charts of populations in the states and regions, from 1929 through 2018.